WHAT IS SNUBA

WHAT EXACTLY IS SNUBA?
A lot of people ask, "What is SNUBA?" Simply put, SNUBA is the perfect blend of both snorkeling and SCUBA diving. With SNUBA, you'll enjoy the simplicity of snorkeling while enjoying the freedom that comes from SCUBA diving, without having to be certified.
Similar to SCUBA, you'll continue to breathe through a standard SCUBA regulator that receives air from an air supply; only you'll be connected by a 20-foot airline to the air supply that has been placed on a specially designed SNUBA raft that floats on the ocean's surface following your every move.
By taking the heavy gear that enables you to breathe underwater and placing it on the surface, you're able to freely explore the beauty of our underwater world at the depth most comfortable for you – from 2ft to 20ft. In a sense, we've taken the load off your back! 
Don't you think it's time to Go Beyond Snorkeling?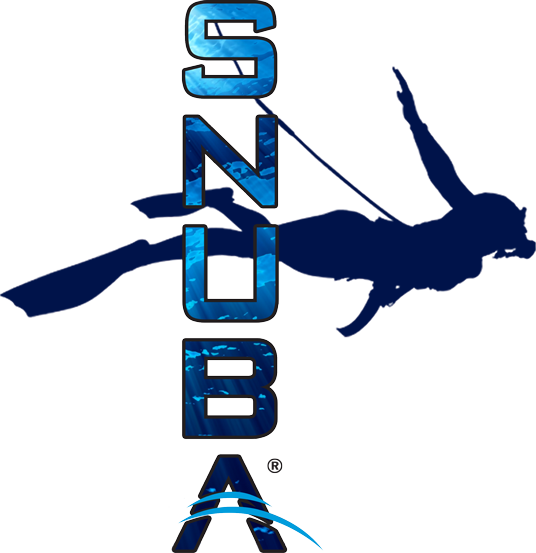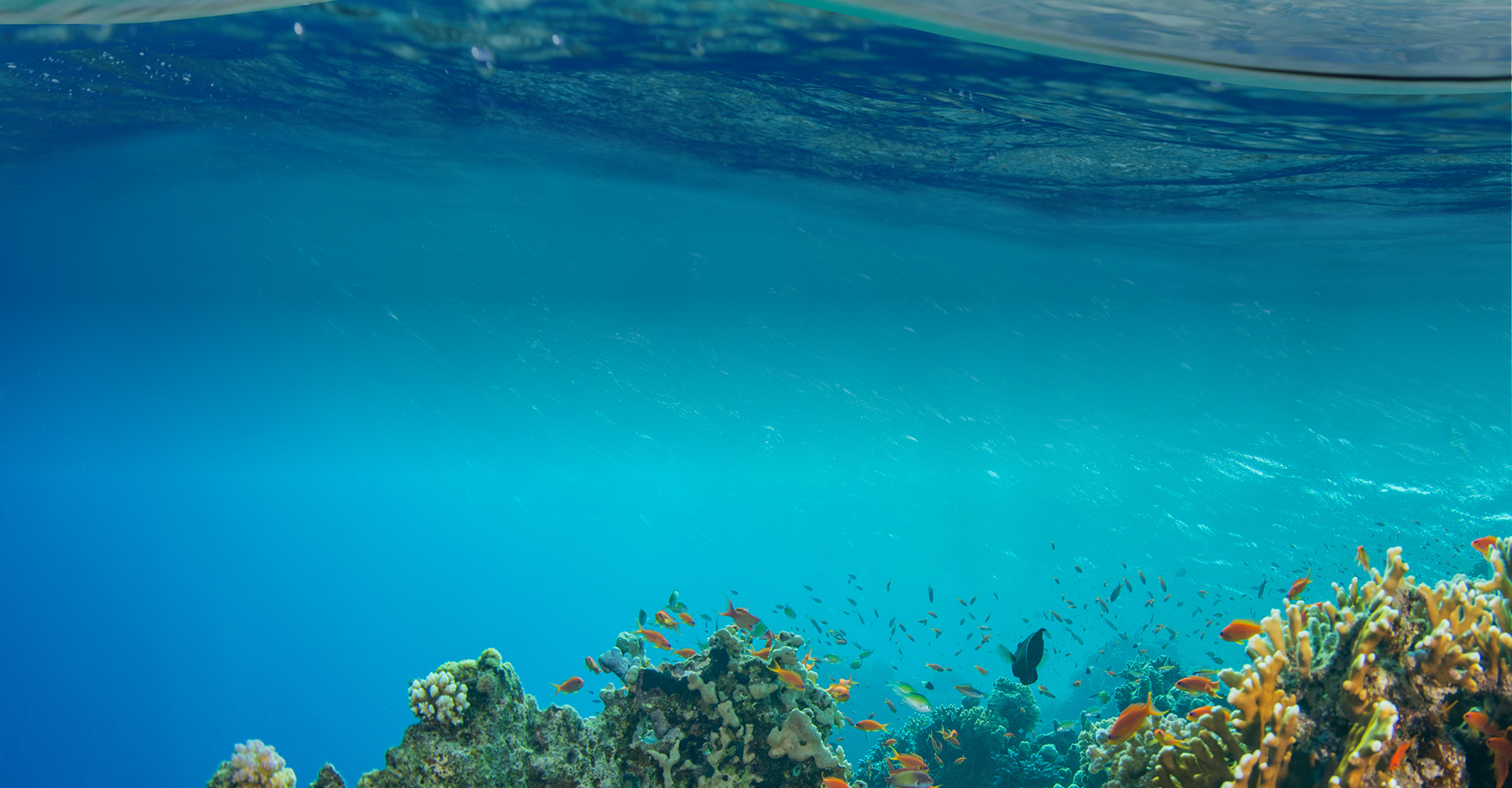 FUN FOR THE WHOLE FAMILY
SCUBA diving is at the top of most bucket lists when thinking about things to do on a tropical vacation, but the required certifications and time-consuming classes can be a turn-off for many – which makes SNUBA the perfect alternative. In fact, we consistently hear from families how amazingly EASY and accessible, not to mention incredibly fun, it is to SNUBA. From the tender age of six to the wise old age of 86, anybody can SNUBA! And one of the best parts? You'll have a professional SNUBA Guide with you for the duration of your tour. What's not to love? With SNUBA Operator locations throughout the world, why not make SNUBA a part of your next vacation get-a-way.
See our full listing of SNUBA locations.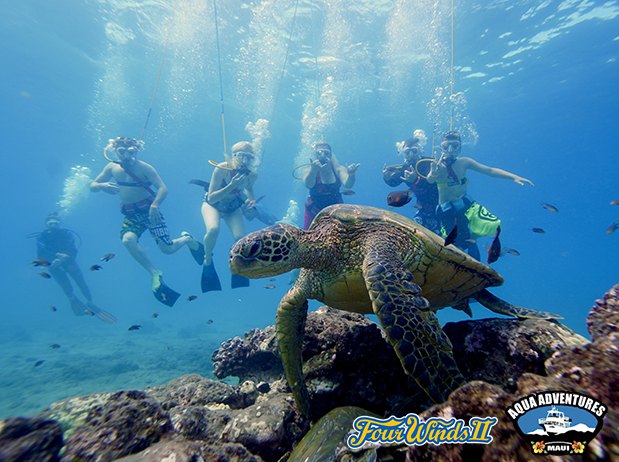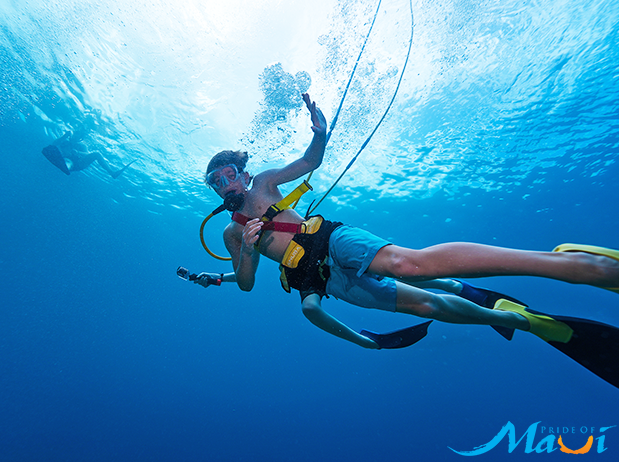 WHAT CAN I EXPECT?
One of the things that makes SNUBA such a great family activity is that there are no certifications involved…..and just about anybody can do it. Upon arrival at your SNUBA tour location, you'll receive a 15-minute briefing from a professional SNUBA Guide who will accompany you on your SNUBA adventure.
Prior to heading out, your SNUBA Guide will outfit each SNUBA participant with a lightweight harness from which the airline is attached. Each participant will also be provided with a mask and fins, and an adjustable weight belt.
Although you'll be able to freely explore underwater at your own pace, your SNUBA Guide will always be there with you to lend a helping hand, whether you are on the surface or down below.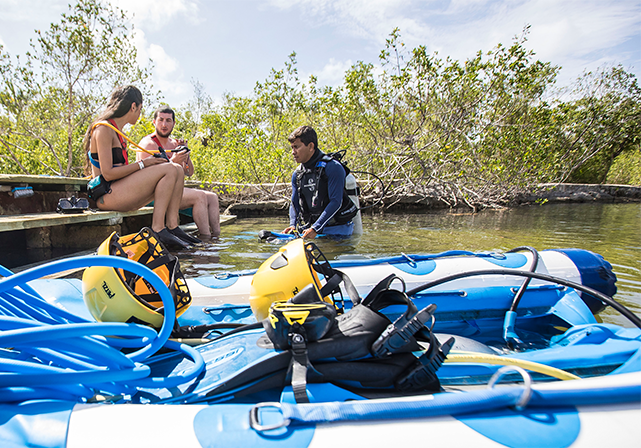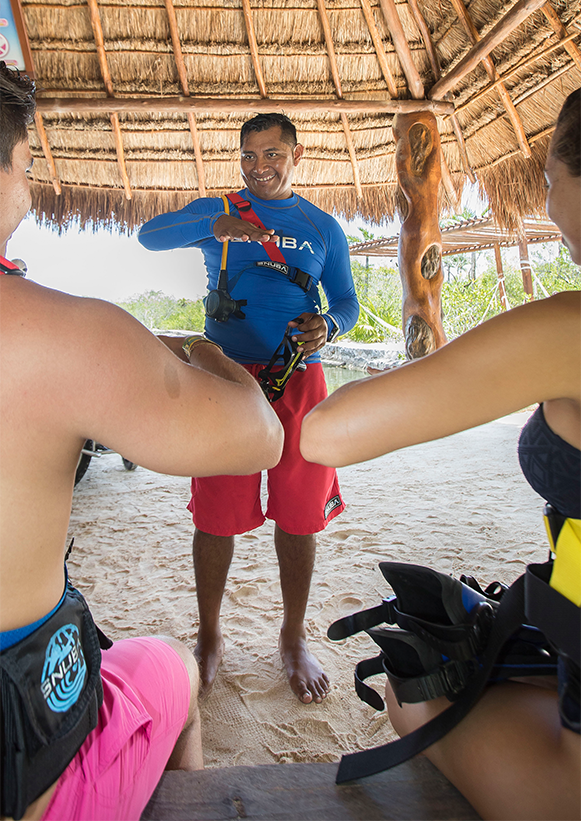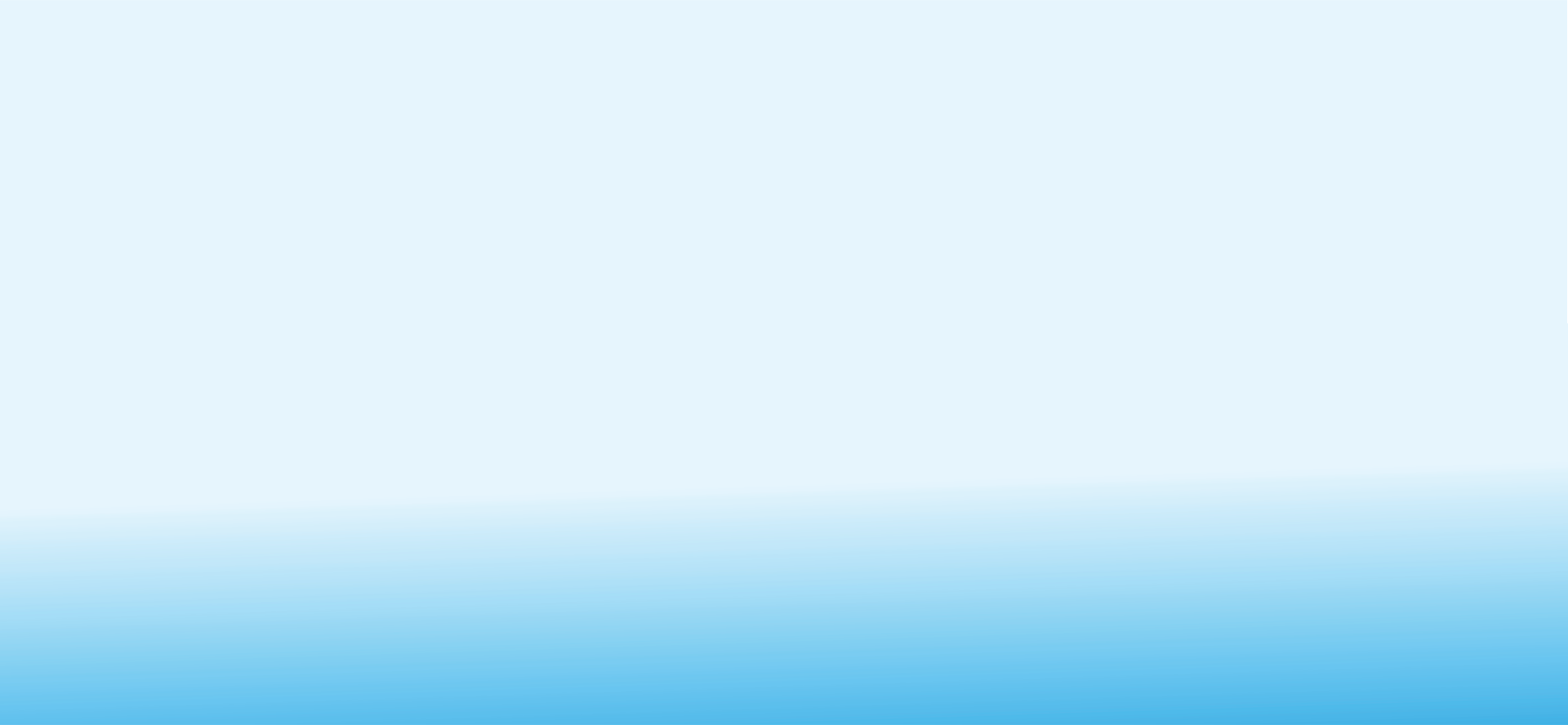 KIDS CAN SNUBA DOO!
Can kids SNUBA, too? Absolutely! Our SNUBA DOO program is uniquely designed for children aged six and seven so that they, too, can join their families on a SNUBA adventure.
How does it work? SNUBA Doo participants wear a specially designed flotation vest and regulator. The SNUBA raft is never more than 10-feet from the SNUBA Doo participant and can always be used at any time for support. And what's more – SNUBA Doo participants are under the supervision of a professional SNUBA Guide the entire time!
SNUBA Doo is a great way to introduce smaller children to the natural beauty underwater.